When your customers make ACH transfers, Check payments, Virtual Cards payments, or International Wire transfers using Airbase, you will receive the payment information as email updates. 
Note
Please contact your customer in case you are not receiving the emails mentioned in this article or if you'd like to update the email address used in your Vendor Portal account. 
ACH payment information
When your customer initiates an ACH payment, the payment will reach your account in four to five business days after the payment initiation.
You will receive the payment information via email: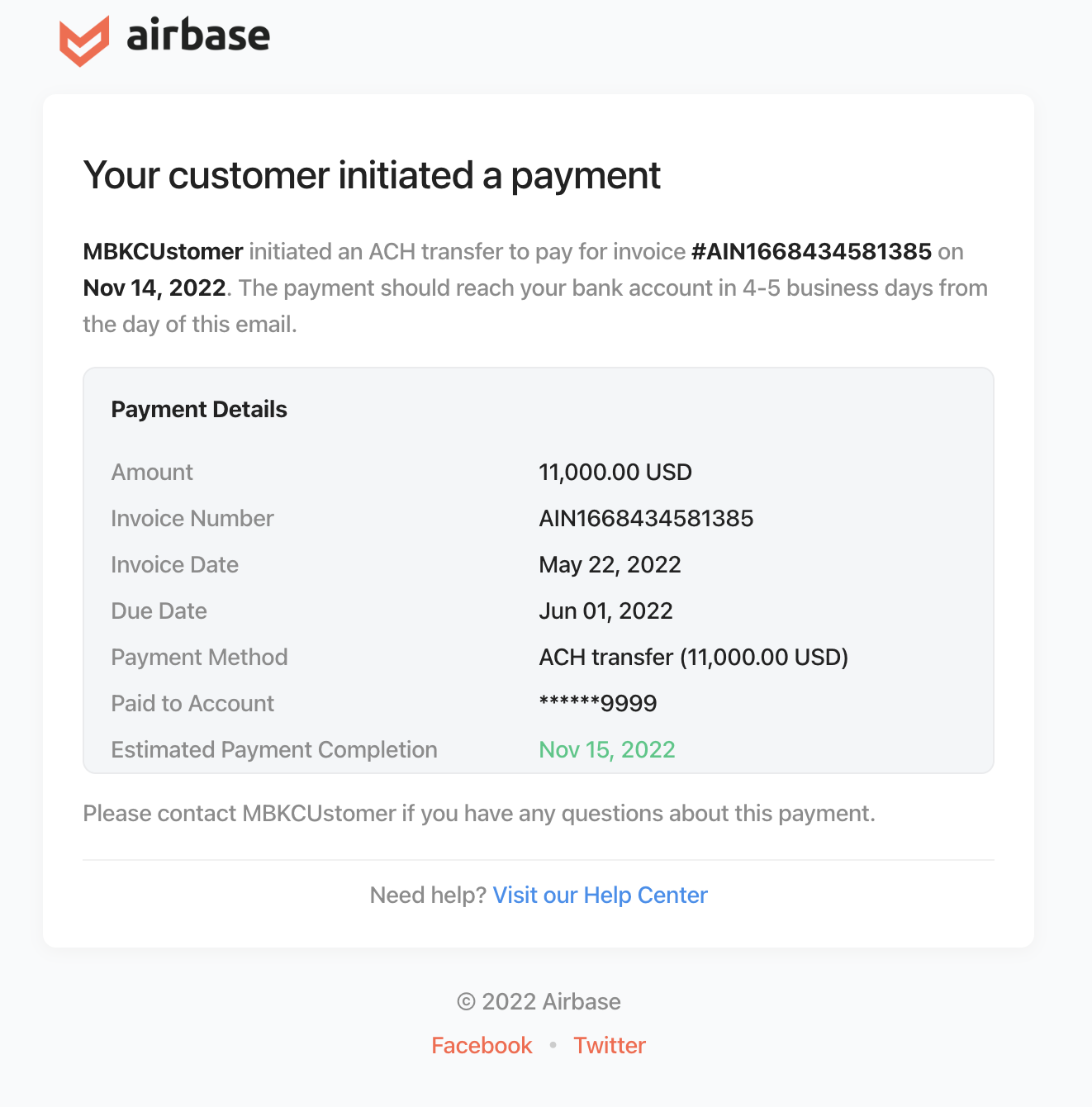 Once the funds are credited, you will receive a confirmation email with the trace ID and bank statement reference.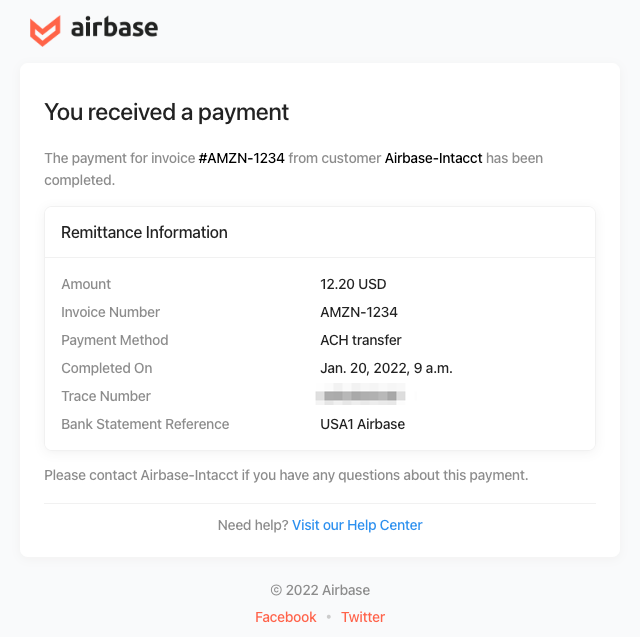 Check payment information
When your customer initiates payment by check, you will receive an email with the check number.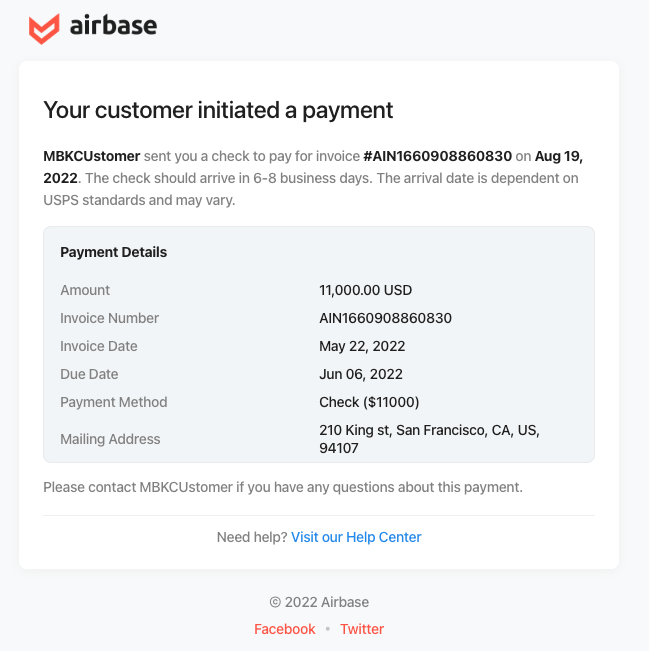 If the customer cancels the check, Airbase will notify you about the same.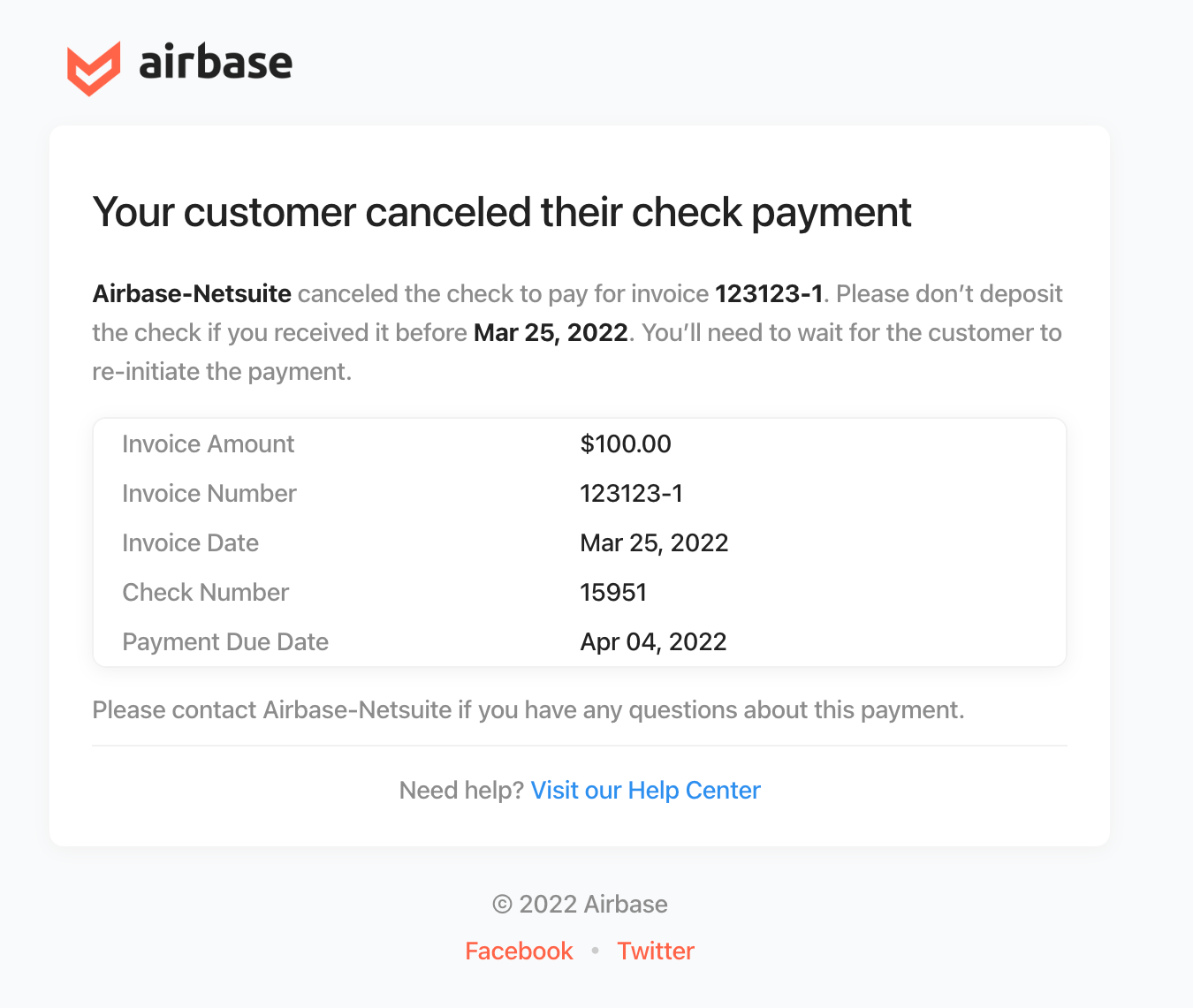 The checks from Airbase are valid for 90 days. If the check is not presented at the bank, Airbase will send you an email reminder 30, 60, and 80 days after the check is issued.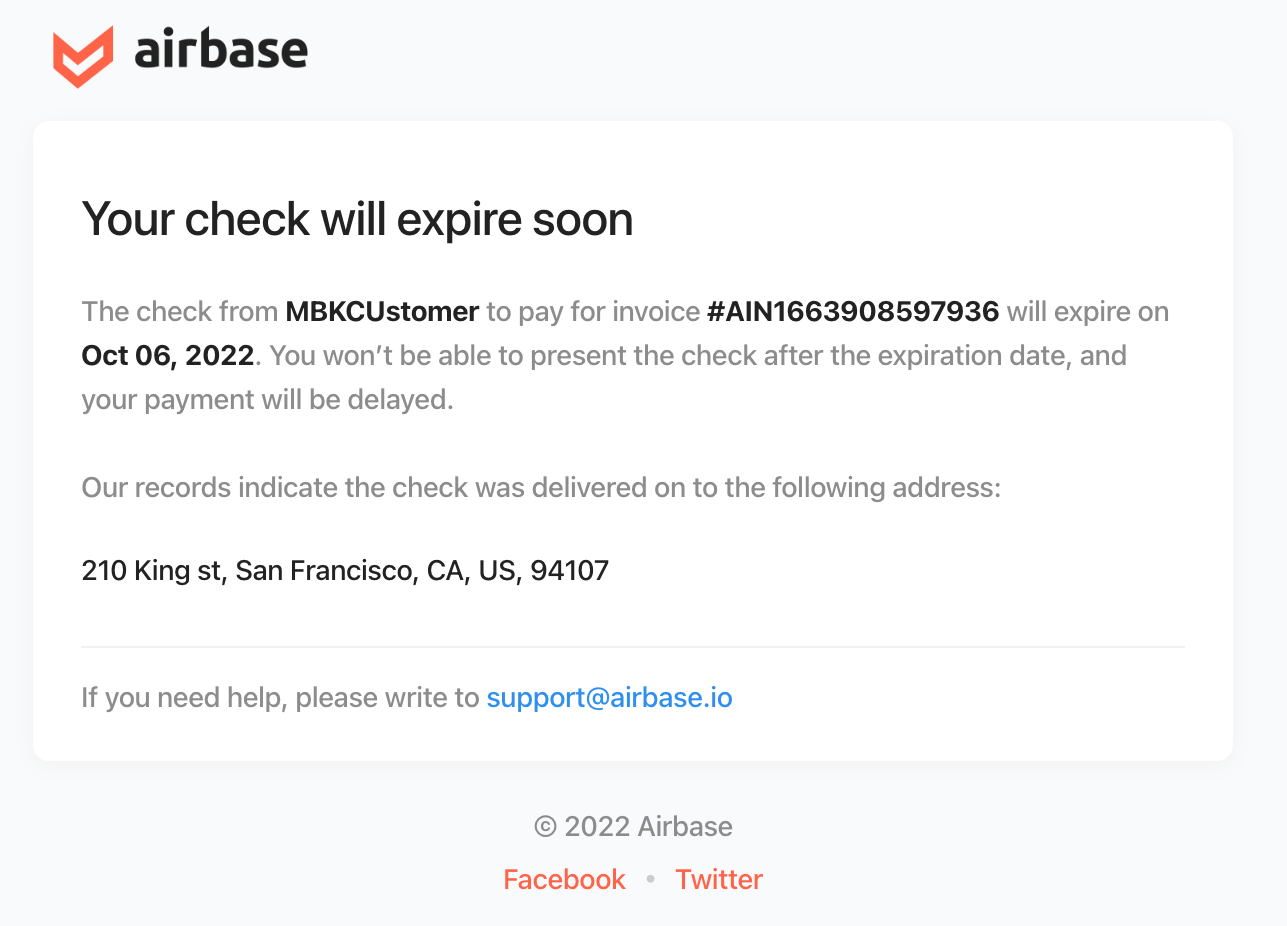 Virtual Card details
Your customers can create individual Virtual Cards in Airbase to pay bills. You can process these cards like debit or credit cards. These cards will be shared with you via email.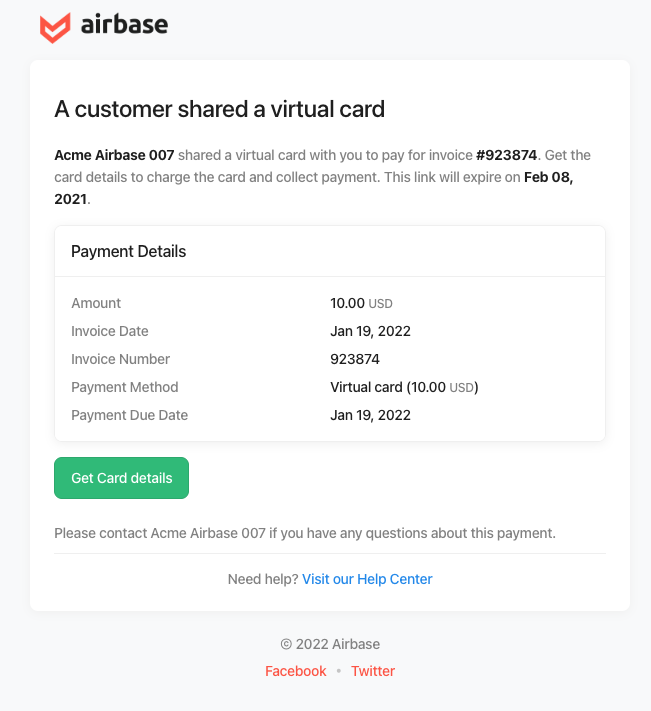 Click Get Card Details to view the card information.
Note that the link to view the card details will expire on the date mentioned in the email. Make sure to process the payment before that.
Airbase will inform the customer when the card is charged.

International Wire information
If you're based outside the US, your customers can use Airbase to make payments using International Wire transfers.
Airbase will send the payment information via email.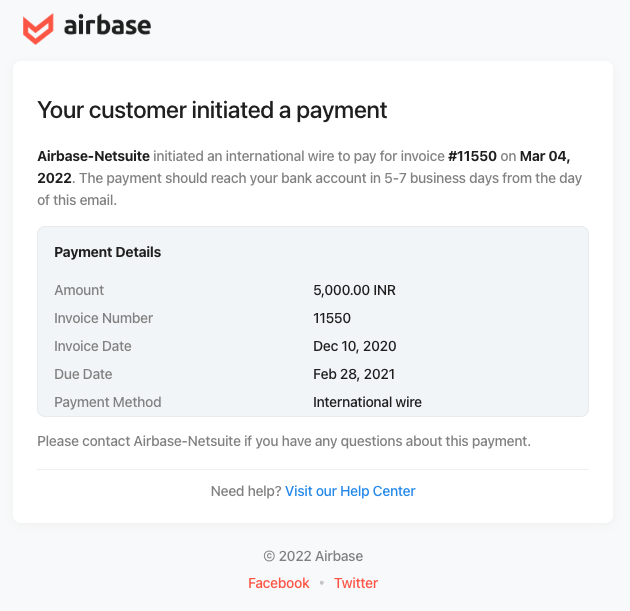 On completion, you will be notified again with the bank statement reference details.