Once Vendors finish onboarding for one customer, they can reuse the same details for subsequent onboardings. This makes it easier to maintain one Vendor portal account for multiple customers and saves the time it takes to submit similar information for every onboarding.
Here's how you can merge different customer accounts:
Click the dropdown icon in the bottom-left corner of your screen.

Select a customer to merge them with the existing customer account.

Click

Reuse

.

Repeat the above steps with the subsequent customer onboardings to maintain one Vendor portal account.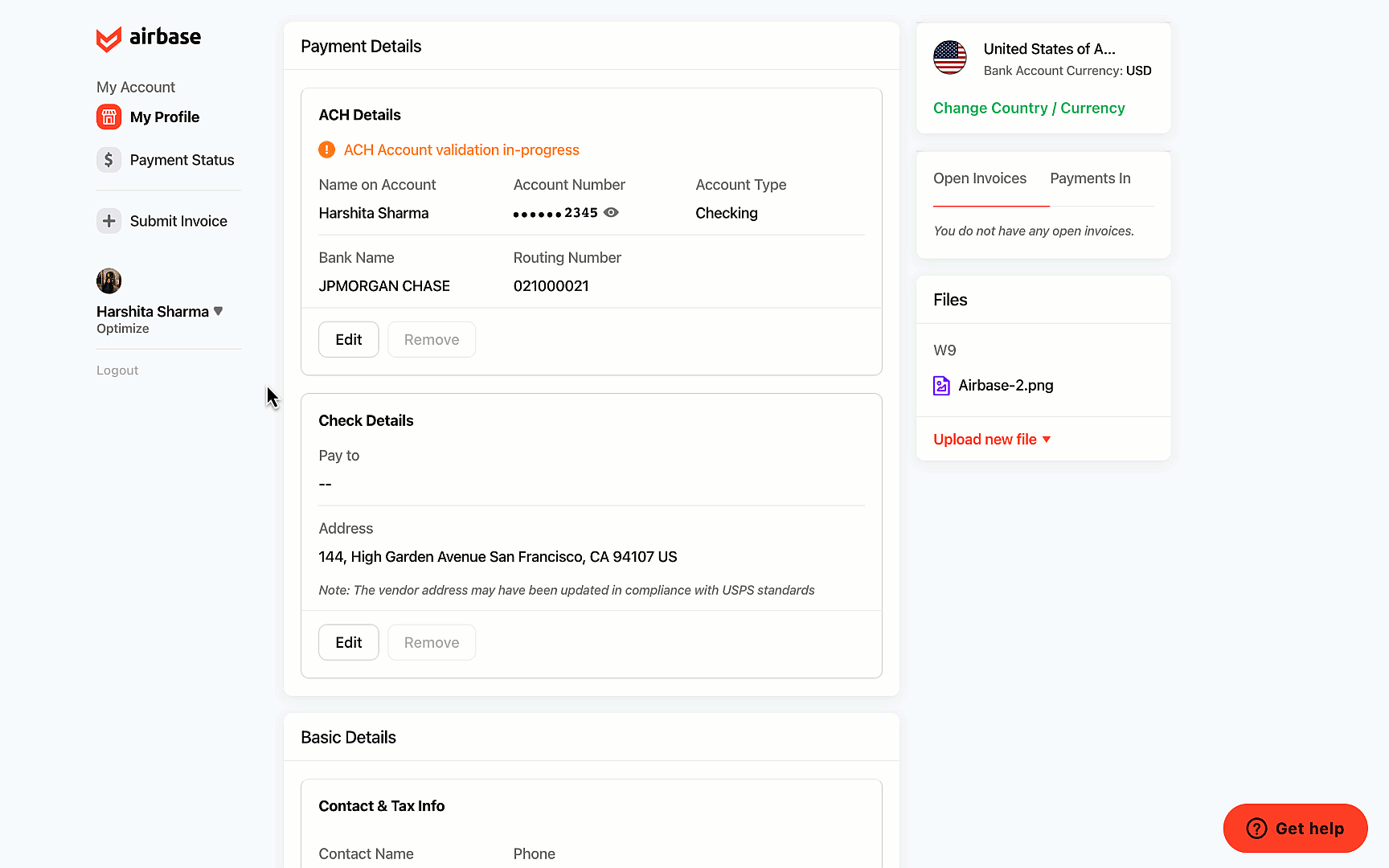 Note
Vendors can only merge customer accounts during the onboarding. Once a customer account completes the onboarding on the Vendor Portal, Vendors will not be able to merge them with another customer.