Airbase sends Vendor Questionnaire as a part of the procurement process set up by Airbase customers.
If you received the following email, click Start Vendor Questionnaire and complete the form.

Filling out the Vendor Questionnaire on time will help fast-track the purchase process for your potential or existing customers.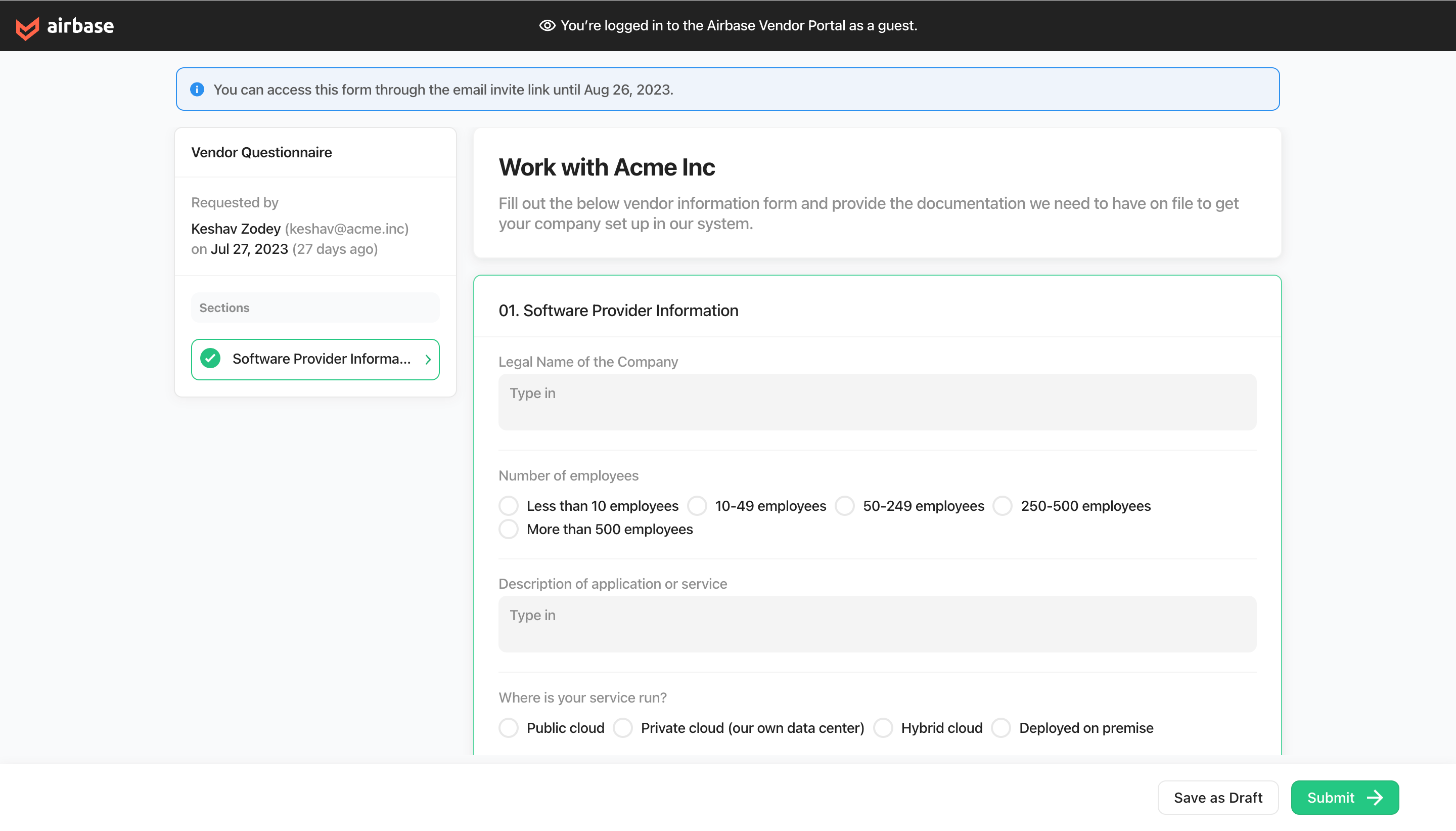 Once filled in, the information will be passed to the approvers in the customer's company to take action.
Note
Receiving the Vendor Questionnaire does not guarantee the purchase or contract- it only indicates the Airbase customer's interest in your product or service. Vendor Questionnaire is one of the milestones in the Airbase purchase process and the request has to go through multiple approvals before a purchase decision is made.