Recommended for:
Admin
Accountant
Manager
Spend Owner
When you sign up with Airbase for the first time, you will need assistance from your IT admin, as Airbase requires a few permissions before the initial set up.
Your IT admin should follow the instructions below:
Visit Airbase Web Portal to sign up.
Click Login with G Suite, Office 365 or Okta, and you'll be prompted to sign enter your Office 365 email ID.
Enter the email if and click LOG IN.
Your IT admin needs to grant the permissions listed in the upcoming window by selecting Consent on behalf of your organization.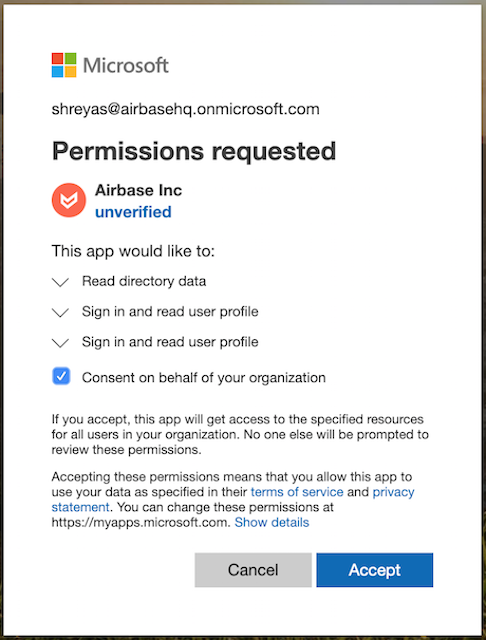 Click Accept to start using Airbase.