Welcome to Airbase!
This guide will answer your questions on how to get started with Airbase.
1. How do I access Airbase Account?
To access your Airbase Account, visit our website https://dashboard.airbase.io/home.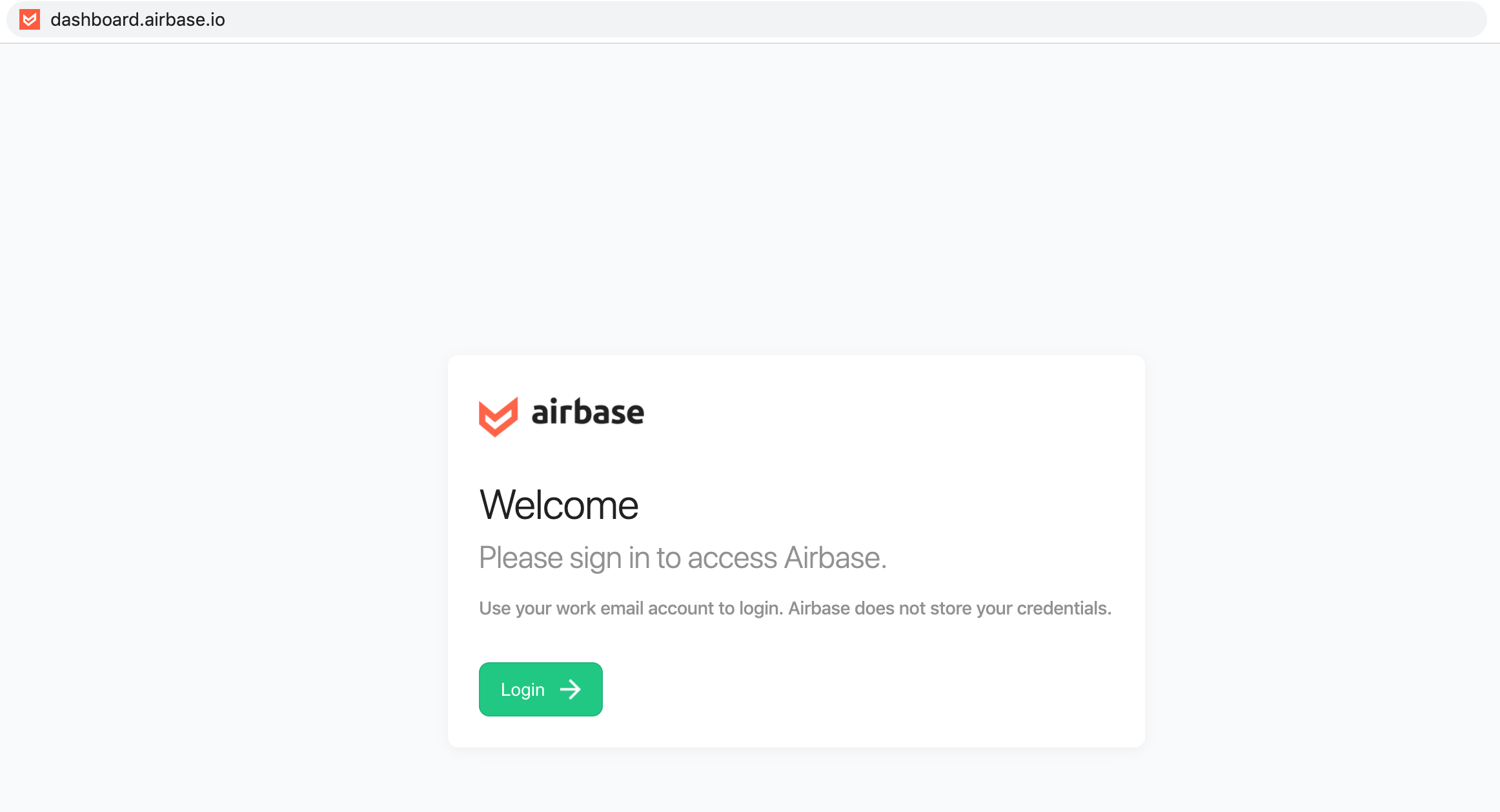 2. How do I log in?
On Airbase Account webpage, click Login.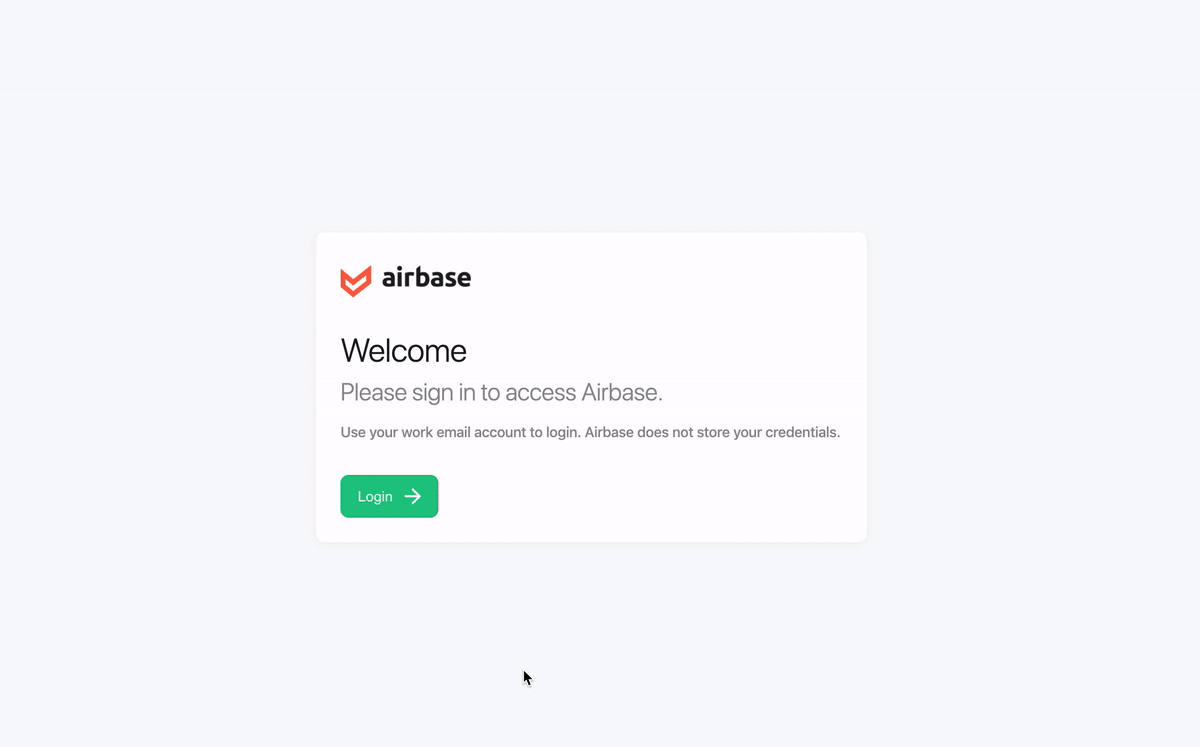 If your company uses Google to host emails, click on LOG IN WITH GOOGLE and continue with your work account. This also means that you don't have to remember yet another password.
If your company uses Office 365 for emails, type in your email and continue to log in.
Note
If you have not been able to successfully log in using your Google/Office365 accounts, you need to request access from the Airbase administrator in your company.
To know more about the features Airbase has to offer, read this article.
For further queries, contact suppoprt@airbase.io.