Recommended for:
Admin
Accountant
Manager
Spend Owner
Airbase Users can log in using Single Sign-On and One-time code.
Single Sign-on allows a user to access Airbase using any of the following SSO services:
Additionally, Airbase supports over 13 SAML Single Sign-On Services too. If your organization subscribes to a SAML SSO identity provider(Okta, Onelogin, Azure, etc,.) read this article to configure it in Airbase.
User Permissions
Users need
Manage Users, Roles, and Departments
User Permission
to manage SSO in Airbase.
Enable Single Sign-On
For Users to access Airbase using Single Sign-On, Airbase Admins or IT Admins need to enable one of three SSO services.
Important
You need to have Single Sign-On or One-time code enabled in Airbase at all times.
To enable Single Sign-On:
Go to Company > Users.
Click the gear icon on the top-right corner of the page.
On the Settings pop-up, find the service you want your employees to use to access Airbase and toggle the button to ON.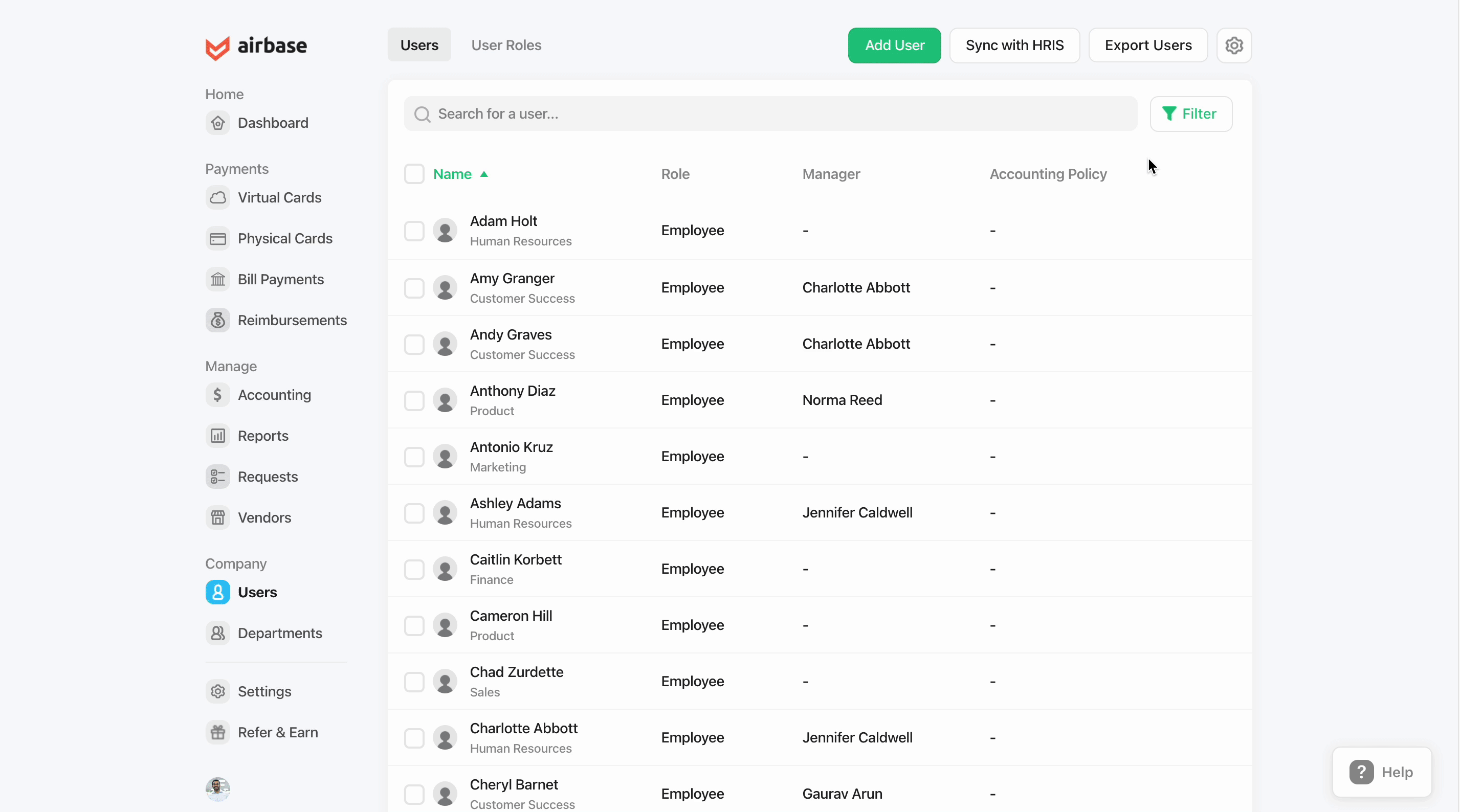 G Suite
Employees can access Airbase using their G Suite business email address. G Suite does not require an additional setup from your end.
Office 365
Employees can access Airbase using their Office 365 email address. You will be asked to enter the domain name used with Office 365. Enter one or more domain names and click Save to confirm.
Log out of your Airbase account and log back in using Office 365. The first time you log in, you will be asked for some additional setup.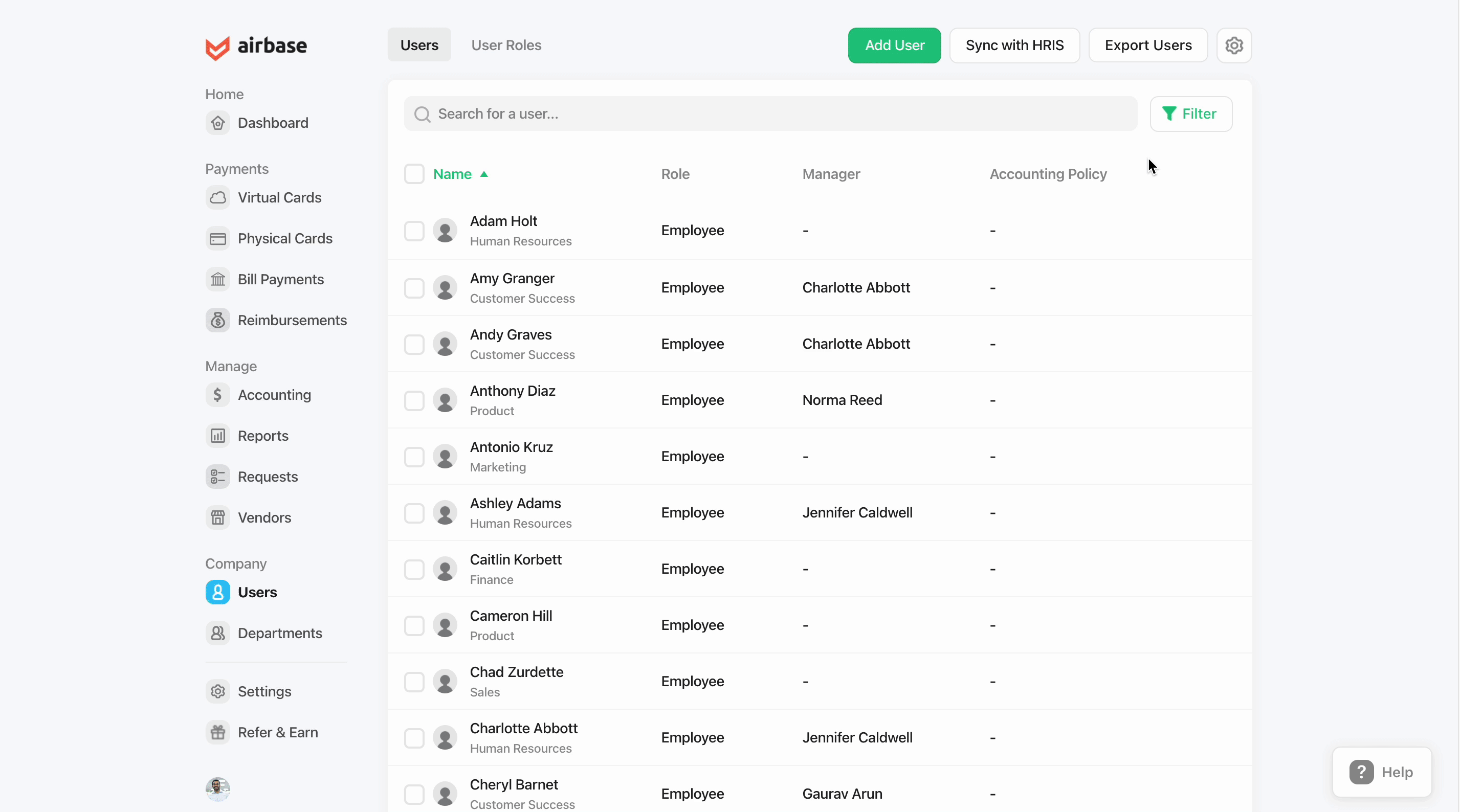 Disable Single Sign-On
Toggling the Single Sign-On option to OFF will disable the option. However, you will not be able to disable the Single Sign-On method using which you logged in.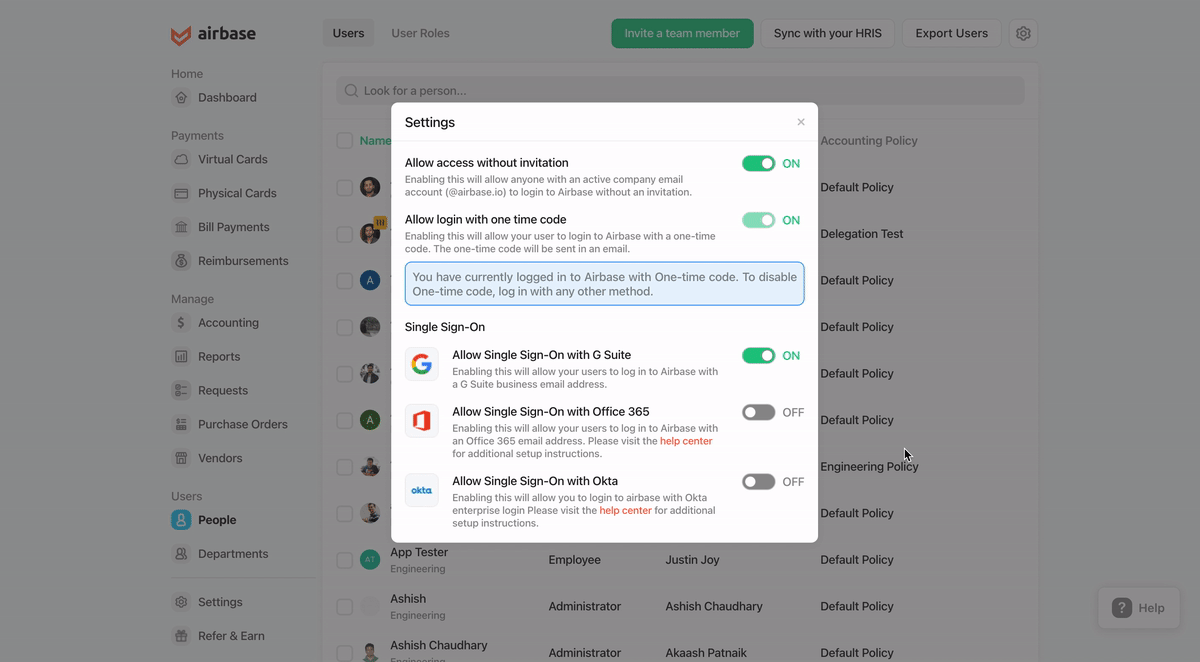 To disable the existing SSO and set up the new one, log into Airbase using OTP.
Recommended Best Practices
When an SSO is disabled, Airbase will instantly log out all users who are currently logged in using the same SSO.
For example, if you disable G Suite, users who are presently logged in using G Suite will be logged out immediately.
These users are likely to lose their work in progress. It is recommended to inform all existing Airbase Users in advance about the SSO update.