Recommended for:
Admin
Accountant
Manager
Spend Owner
Airbase supports all SAML Single Sign-On identity providers such as Okta, OneLogin, Azure, ADFS, PingFederate, JumpCloud, PingOne, Google SAML, Duo, CyberArk, Salesforce, VMware, Auth0, and any identity provider with SAML SSO support.
Configuring the SAML SSO in Airbase will allow all Airbase users in your organization to log in to Airbase using the identity provider of your choice.
User Permissions
Users need
Manage Users, Roles, and Departments
User Permission
to configure SAML SSO in Airbase.
Here's how you configure the SAML SSO in Airbase:
Go to the Users section.
Click on the settings option (gear icon) on the top-right corner of the page.
Find the Settings pop-up with the list of SSO providers.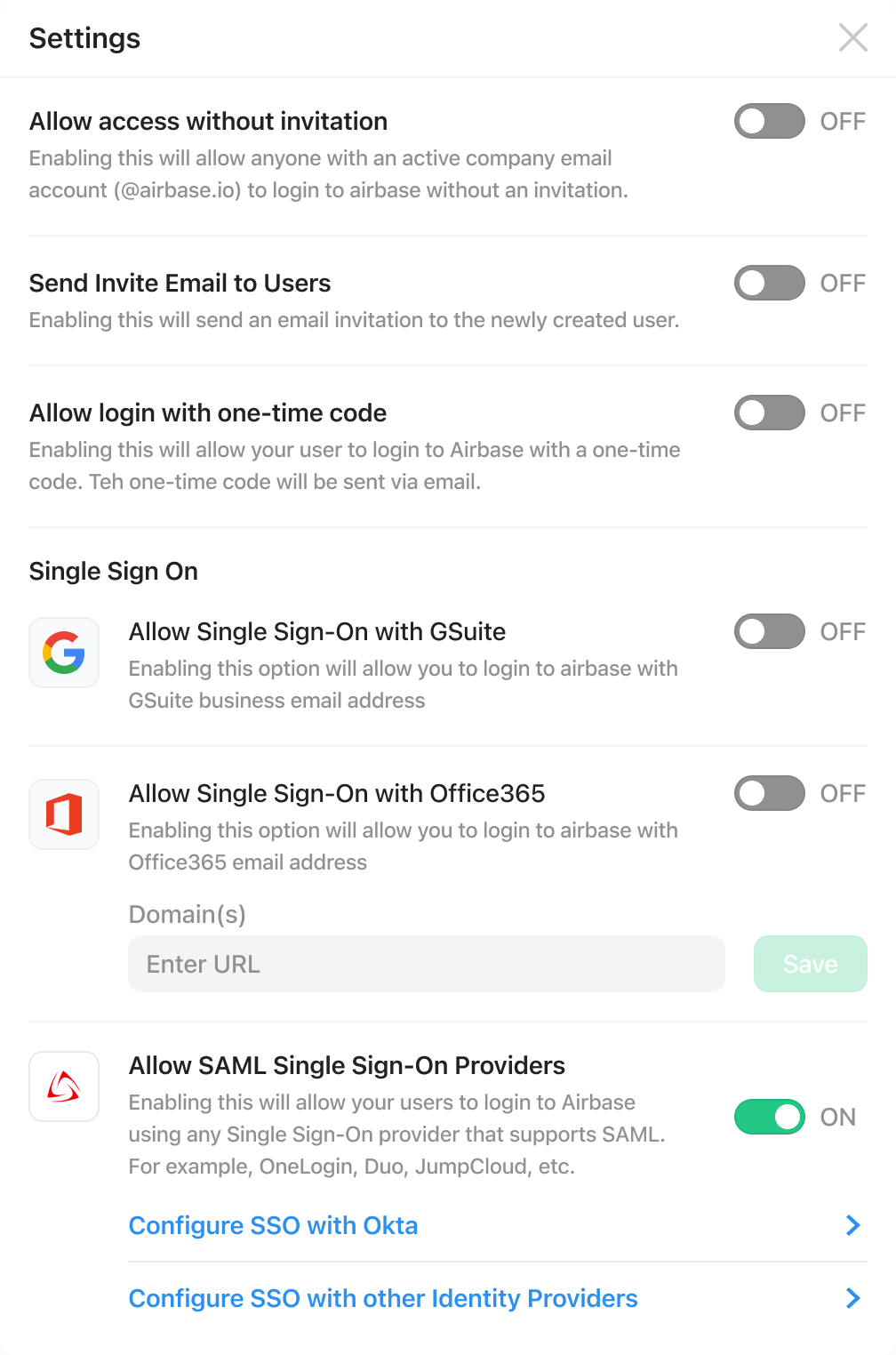 Toggle the Allow SAML Single Sign-On Providers option to ON.
To configure Okta SSO, click Configure SSO with Okta. Follow the steps in this article to continue with the configuration. 
Click Configure SSO with other Identity Providers to configure SSO with identity providers except for Okta.
You will be redirected to a page with the list of identity providers.
Choose your identity provider and click Get Started.
Follow the instructions on-screen to continue with the setup SAML SSO for Airbase.
If the identity provider you use is not listed, select the SAML option and follow the instructions on the next page.